–
Your day-of wedding timeline will make or break how your big day goes.
–
Having a smooth day-of wedding timeline is what'll prevent you from running around all day, trying to make sure Uncle Joe hasn't run off yet, finding your family members because it's cocktail hour, and trying to find your spouse when it's time for your first look. A smooth day-of timeline is what will prevent those nightmares that you constantly have about the big day; the ones that keep you up at night, thinking about the worst possibilities.
–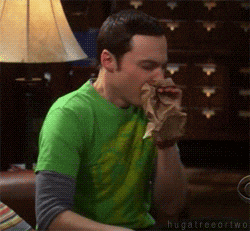 –
---
–
What exactly is a day-of wedding timeline?
–
A day-of wedding timeline is the layout you create for how your wedding day will run. You'll plan out the times that certain events will happen, such as your first look and your ceremony, and it'll guide you + your vendors through each part of the day. It's basically an outline of everything that'll happen on your wedding day so that you don't just arrive to the day without a plan, not really knowing what's going to happen or when it's going to happen.
–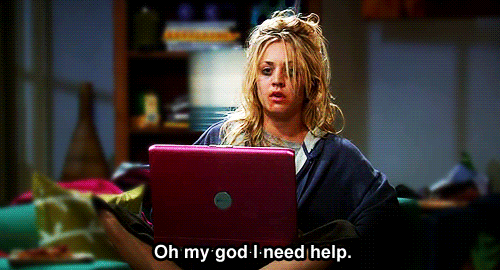 –
---
–
How do we create our wedding day timeline?
–
There are a few ways to go about creating your day-of wedding timeline:
–
1. By yourselves
–
You can absolutely try to create your wedding timeline by yourselves, but it's going to be hard because you've likely never planned a wedding. You can find templates on Pinterest or on wedding blogs to help guide you and give you an overall idea, but I highly recommend considering these next two options instead, so you have the help of an expert; someone who's experienced in weddings and who has planned + been to many.
–
2. With your planner/coordinator
–
Working with a wedding planner or coordinator is a fantastic way to make sure nothing gets forgotten for your big day! As soon as you start planning your wedding, you realize just how much goes into it, and it's easy to be overwhelmed. A planner or coordinator will take so much off of your hands, and will help you craft the perfect plan for your big day. They've worked on many weddings, so they know the in's & out's of every part of the day that you may be including.
–
3. With your photographer
–
Even if you create your day-of wedding timeline with a planner or coordinator, please send it to your photographer to review! Your photographer will be able to guide you through working with lighting throughout the day to be able to best tell the story of your day, and needs to be able to double-check the timeline your planner/coordinator created to be sure it'll be the best way to capture the day. If you don't have a planner or coordinator, your photographer can help you craft your entire timeline – they know what they're doing!
–
---
–
What should we consider when planning our wedding timeline?
–
Here are the top 4 things you should take into consideration when creating your wedding day timeline: whether or not you're doing a first look, your ceremony time, when you want to do an exit or have guests leave, and light.
–
1. First look
–
You need to decide whether or not you want to do a first look before planning any other aspects of your timeline, as it will affect the layout of your day.
–
---
–
–
–
–
---
–
The reason it changes the layout of your day is that if you decide to do one, you'll have the option of doing family + wedding party photos before the ceremony, rather than after!
–
–
If you choose NOT do to a first look:
–
There will be less time filled before the ceremony, and your photographer will arrive later. You won't be seeing each other before you walk down the aisle, so family + wedding party photos will happen after the ceremony, sometime around cocktail hour.
–
If you choose TO do a first look:
–
There will be more happening before the ceremony, since you'll be spending time with your partner! Your photographer will arrive earlier because of this, and since you'll have seen each other during your first look, you'll have the option to get family + wedding party photos out of the way before the ceremony if you'd like to.
Or, you can still keep them after the ceremony – just be mindful that you'll probably be getting hungry by then & will just want to get to partying! Read more here if you're still not sure how to decide if you want to do a first look or not.
–
–
2. Ceremony time
–
After deciding whether or not you're going to do a first look, you'll need to nail down your ceremony time. Talk to your photographer about this, as they'll help you figure out the best time for your ceremony based on lighting and the ceremony location.
–
3. Exit/ending time (guests + cleanup)
–
Next, you'll need to decide what time you'd like to do an "exit" or leave your wedding, as well as what time your guests will leave by. You'll need to take into account what time you have the venue until & if you'll need to clean up before you leave.
This will be key in knowing how long your photographer will be able to stay, and will help you figure out what time they should arrive to begin their coverage, too.
–
–
Bonus tip about exits:
–
If you're wanting to do an exit; specifically, a sparkler exit, keep in mind that if you have your guests leave at 11pm, when it's pitch black outside, your sparkler exit may not look as beautiful as you want it to! Sparkler exits look the most beautiful in photos during blue hour – after the sun has set, but before it's pitch black outside.
The photographer is able to capture much more emotion on your faces & the images will be much more lit up + stunning than if it were pitch black, as it's much harder to capture that beauty in the complete dark.
You may want to do a "faux sparkler exit" an hour or two before your guests actually leave, in order to get that beautiful lighting. Or, if you want to do a true sparkler exit, so you & your partner can leave right after it, consider having your guests leave when there's still a little light left in the sky!
–
–
4. Light
–
Light is one of the most important parts of your wedding day & how you'll go about planning each part of it. You need to make sure you won't run out of light earlier than you want to at the end of the day, and you want to make sure your ceremony is at a time with beautiful, non-harsh/midday light, if at all possible. This is a topic you'll want to consult your photographer about helping you with, as they're the lighting expert.
If you're wanting beautiful portraits of you & your partner at sunset, outdoors, you'll need to make sure your ceremony isn't too late that you miss that sunset lighting. You'll also want to make sure it's not way too early in the day that you end up having a cocktail hour that lasts FOREVER, and the reception ends up dragging on.
Talk to your photographer about all things light, as far as your timeline goes. They know better than you – they do this for a living!
–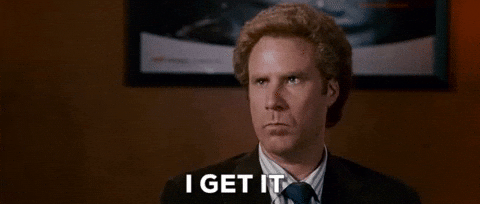 –
---
–
Tips for a smooth wedding day
–
Here are my top 6 tips for creating a day-of wedding timeline that ensures a smooth day:
–
1. Create a wedding shot list.
–
This is something that your photographer should talk to you about before your wedding day. A shot list is a list of photos you want to make SURE are captured on your wedding day. Every photographer asks for shot lists differently.
Some ask for a full shot list of every image you want. They mask ask you if there's anything special you want to make sure is captured (e.g. maybe your veil was worn by your grandmother on her wedding day, and you want to make sure you have beautiful photos of it). And some may only ask you for a family shot list.
A family shot list is a list of names in the groupings you want for your family photos, as it's hard for a photographer to know how to group your family members without your help!
Your photographer may ask you for a shot list 1 or 2 months before the big day so they're able to prepare, but make sure you know what they expect from you & how to best help them know what images you want on your big day. This way, they won't have to bother you day-of, and they'll come to your wedding knowing exactly what to photograph!
–
2. Get your details together ahead of time.
–
Another thing that will help your photography big-time on your wedding day is gathering your details ahead of time. By details, I mean any important pieces you want photographed on the big day: your rings, invitations, flowers, perfume bottles, jewelry, veil, dress, shoes, etc. Anything that's important to you to be photographed.
If you have your details all together when your photographer arrives, they won't have to take the time to run around the venue, trying to find your spouse to get their ring or trying to find your shoes. They'll be able to photograph these details quickly and get back to photographing you getting ready.
This will also be helpful if you've hired a second photographer, so they can work on photographing details while your primary photographer photographs you getting ready.
–
---
–
–
–
–
---
–
3. Factor in buffer time.
–
If you think your wedding won't run late, I hate to tell you – but you're very wrong. Weddings ALWAYS run late, whether it's due to your parents getting stuck in traffic, taking a little longer to do hair & makeup than you predicted, or the ceremony running long.
You do not want to plan every event of the day 2 minutes apart from each other, as this leaves little room for error. Instead, leave intentional buffer time between each part of the wedding day. As a photographer, I always make sure couples leave at least 10-15 minutes between each "section" of the day, so that way if something is running late, your day will still be on track. No need to panic if you've prepared for it already!
–
4. Include a 15-20 minute break
–
This is incredibly important. Build in a 15-20 minute break for you and your spouse to breathe, whether it's after you do your first look or after the ceremony, before going out to cocktail hour. Your wedding day will go by so much faster than you realize right now.
You do not want to get to the end of the day and realize you barely had any alone time with your spouse to take it all in and take a breather.
Intentionally block out that time in your timeline so that nothing gets in the way of it – and make SURE you actually use the time. Make your photographer or day-of coordinator keep you accountable and send you off for a few minutes at the time you specified.
–
5. Make sure your guests have things to do.
–
If it's time for your reception and your guests get bored because they don't really have anything to do, you might feel pressured to push your timeline ahead and get through things faster – such as your toasts, dinner, etc. If you feel your guests are bored or not having a good time, you'll want to move through things, and then you won't get to savor everything you planned out + your timeline will get messed up.
Consider having games for your guests to play, or a hella fun photobooth for them to use.
–
6. Lastly, talk to the experts.
–
Always, always talk to your vendors if you're unsure of something! Specifically, your wedding planner, coordinator, and/or photographer. They are the experts, and can help you plan the perfect timeline for your day!
Make sure your photographer has the contact information of your wedding planner/coordinator if you have one, so that they can work together to construct the perfect layout to make your day run as smoothly as possible.
–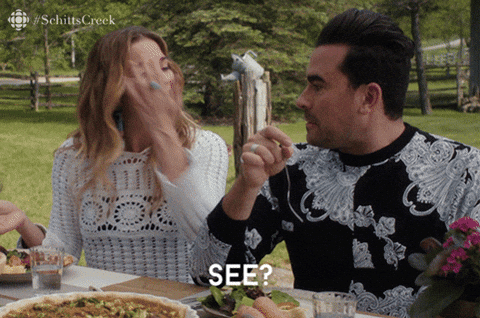 –
---
–
Sample wedding timelines
–
Here are two examples of wedding day timelines for you to take a look at, just to get an idea of what yours could look like. PLEASE keep in mind that every wedding is drastically different, so the elements of your day will likely play out very differently than these sample timelines. Again: talk to your vendors and they'll help you craft the perfect timeline for your unique day.
These samples are both for a wedding day with 9 hours of photography coverage.
–
WITH a first look:
–
–
WITHOUT a first look:
–
–
---
–