–
Sooo you put a ring on it, and you just got engaged! You're on cloud 9, but suddenly realize that you have no idea what to do next. You've never planned a wedding before, so you go to Google & search "I just got engaged. . . now what do I do?!"
–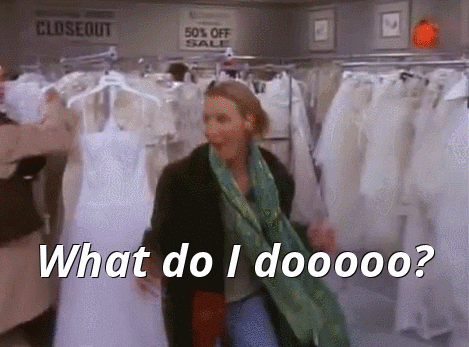 –
Look no further – I gotchu, babe! Here's your guide to the first 13 things to do if you just got engaged, filled with a ton of resources to help you get started.
–
---
–
The first 13 things to do if you just got engaged
–
Just got engaged? Start your engagement off smoothly by doing these 13 things first!
–
---
–
1. Celebrate + take it all in
–
Before doing anything else, focus on enjoying this time. Your wedding will be a huge and important part of your life, yes. But this season of engagement & planning will be just as important of a memory.
Celebrate that you just got engaged to the love of your life! Have a date night, spend more time together than usual, & don't start planning right away. You'll have plenty of time for that. Just begin planning when you feel like you're ready and excited to start the journey together!
–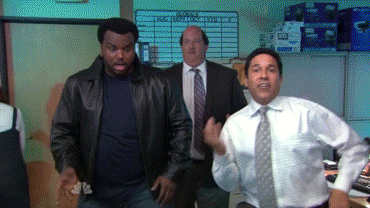 –
---
–
2. Announce it to your loved ones
–
After you celebrate just the two of you, announce it to your loved ones! They're going to be a big part of this journey, probably whether you want them to be or not. Because hey – a wedding is important, and your family & friends will likely want to get involved.
Post it on social media, invite your loved ones over for drinks, or let them take you out for drinks/food. Again: this season is just as special as your wedding day will be. So make sure to take it in and show gratitude to those loved ones who want to get involved and help out, whether you want them to or not.
Feel free to throw an engagement party if you want to, as well! Your loved ones may want to help out with this to celebrate your big announcement.
–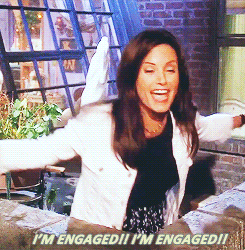 –
---
–
3. Get your ring sized + insured
–
First, you need to get your ring sized if it doesn't fit you properly! You want to make sure it fits comfortably and doesn't squeeze your finger or constantly slide up and down it. You'll be wearing it for a while. 😉 Take it into a jeweler, and be prepared to wait 1-2 weeks to get it back. Here's a full article by Brides magazine, all about how engagement ring resizing works!
This is something you probably would never think about: you also need to protect your beautiful new ring! In case something were to happen to it – if it gets stolen, lost, broken, etc. – you need to get it insured properly to make sure you don't lose everything you spent on it. I'm not a professional at this, so check out this full article from Brides magazine on how to insure your engagement ring correctly!
–
---
–
4. Make a vision board on Pinterest
–
Whether or not you've had a list/binder/board of ideas for your future wedding since you were a little kid, it's time to have fun and dream up everything you envision for your big day! This is an activity that should be FUN for you. Make a board (or multiple boards) on Pinterest, and start searching for wedding inspiration, tips, themes, decor, locations. . . everything!
Need someplace to start? Check out my Pinterest boards that are filled with inspo for you!
This is a time to dream up what you want your day to look + feel like. However, it's important to remember NOT to focus on what other people's weddings look like. Take inspiration, yes, but this is YOUR day. It would be a shame if it looked like an exact copy of somebody else's.
Find elements of other weddings that you love and combine them, change them up to make them feel more like you & your partner, etc. Make it your OWN, and make sure it feels like YOU two – not that other couple you saw in Brides magazine!
–
---
–
5. Get a wedding planning journal/checklist
–
There are SO, so many amazing resources out there to help you get started with your wedding planning! Do NOT try to do it all on your own. Once you get started, it can become a daunting process, so you need to find resources that will help walk you through exactly what you need to do & remember!
The Knot has a fantastic article with the 10 Best Wedding Planning Books that I highly recommend checking out! The planning process does NOT need to be constantly filled with stress – I promise.
I've also put together a free Wedding Planning Checklist for you to make sure you don't forget anything in the process, and so you know exactly what you're doing. Download it here!
–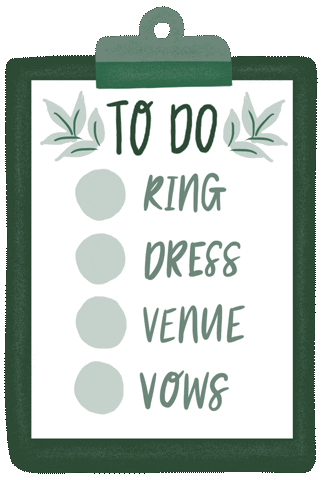 –
---
–
6. Put together your guest list + wedding party
–
Putting together your guest list & wedding party members is hugely important to planning your day, as it'll determine who is going to be by your side when you tie the knot!
Make a list of the guests you want to invite so that you know who to keep in mind when finding a date that works for most people. Make another list of who you want to be in your wedding party so that when picking a date, you also make sure you pick one that will work for your most special people!
–
–
---
–
7. Pick potential dates
–
Once you've got your vision board put together & have dipped your foot into the wedding planning process, start brainstorming potential dates! You likely won't officially nail down a date until you've picked & booked your wedding venue, as it'll depend on your venue's availability, but start brainstorming what time of year you'd like to tie the knot & dates that would potentially work for the loved ones you'll be inviting.
Be sure to take into account where you might want to get married and what the weather will be like during certain times of year. If you live in Texas, maaaaybe don't brainstorm dates right in the middle of July, especially if you're wanting to get married outside in the desert – it'll result in a hella sweaty day!
–
---
–
8. Create your wedding budget
–
Let's talk about MONEY. I know it can be an uncomfortable subject and might bring stress when you hear it, but it's a necessary part of planning your wedding! Creating a budget for your wedding is an incredibly important part of figuring out what your priorities are for your wedding, and where your dollars are all going to go.
To make setting your wedding budget easier on you, I've written a full blog post about how to go about it, which includes a spreadsheet for you to use to lay out all your numbers! Click here to read it before you go any further on this list, and keep it bookmarked for when the time comes to set your budget. I promise it doesn't have to be daunting as long as you follow the steps I give you in this post!
–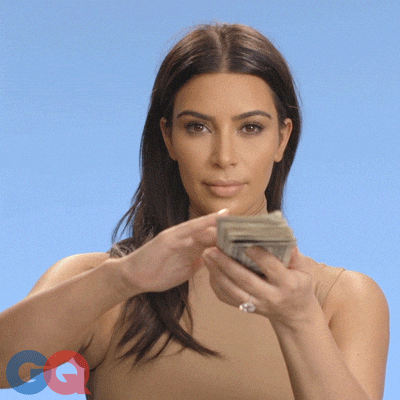 –
---
–
9. Brainstorm your dream team
–
After you've created your vision board & nailed down your budget, it's time to start finding vendors! Picking the right vendors for your day is HUGELY important, as they're the ones who are going to bring your day together & make sure it fits the vision you have in mind. You need to find professionals whose work you love, who you connect with, and who fit within your budget.
Click here for a full article on how to go about finding your perfect wedding vendors!
–
---
–
10. Visit venues, book yours, & pick your date
–
Now that you've come up with your list of the dream professionals you want to work on your day, it's time to pick your venue! Create a list of 3-5 venues that you love, and find times to visit them. Once you know which venue is the perfect fit for you, book it & pick your date based on the dates you previously brainstormed, and the availability of the venue.
Congratulations – your big day is getting REAL once you have your date + location nailed down!
–
–
---
–
11. Create a wedding website
–
Now that you know the details of your wedding day, create a wedding website! This website is where your guests will find all the details they need to know, including date, location(s), ceremony time, reception time, wedding theme, etc. You can include photos of the two of you, your love story, how you got engaged, and all that cheesy goodness that you know everybody will want to hear!
Some options for where you can create your website through:
This website is also where you'll want to add your registry! Click here for an article by Brides magazine with tips for creating your wedding website to get your guests excited.
–
---
–
12. Book your photographer + get your engagement photos done
–
Your photographer is one of the first vendors you'll want to book, as they typically book farther out than many other vendors, and you'll want to get your engagement photos done soon!
Picking your perfect photographer is huge, as they're the one telling the story of your day. They'll be capturing it for you to keep for the rest of your lives! They're also going to be pretty involved in the process, as they often will help you create your timeline. They'll be with you for a majority of the big day, too!
Your photographer also needs to be somebody who makes you feel comfortable being in front of their camera. Somebody who you're excited about spending time with. First, click here for an article about how to go about choosing your wedding photographer. Then, click here for an article about how to prepare for your engagement session!
–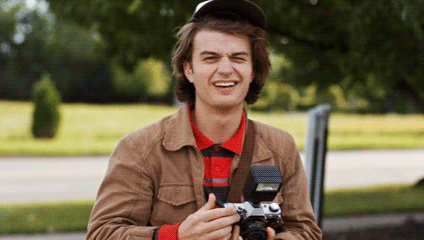 –
---
–
13. Lastly, book + plan your honeymoon
–
Finally, be sure to book & plan your honeymoon! It's easy to forget this in the midst of the wedding planning craziness. You'll want to make sure you make plans far ahead, especially if you're going to be traveling out of the country. Be sure to book accommodations, too!
You can also ask your guests to donate to your honeymoon fund rather than purchase gifts from a registry, if you'd like to receive their help that way, instead!
–
---
–
And that's it! Once you're done with these 13 things, you'll simply continue the planning process according to your planning journal or checklist. These are the 13 things to get your planning started & off the ground! Everything else will fall into place after you complete these.
Have any questions? Slide into my DM's @imdaniellejohnson, or shoot me an email at danielle@daniellejohnsonphoto.com. You've got this!