–
One of the biggest decisions you'll make for your wedding: first look or no first look?
–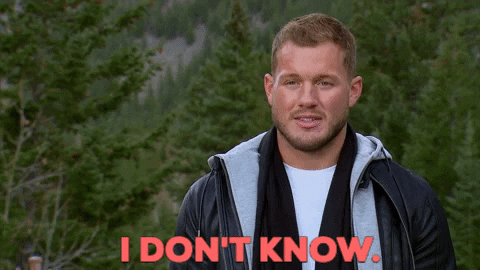 –
To start off: what is a first look?
–
If you've never planned a wedding before, you might not even know what a first look is! Traditionally, during weddings, the first time you & your partner will see each other is walking down the aisle for the ceremony.
However, people have started realizing that there's no real obligation to do every tradition that used to be "typical" for a wedding day. There's no problem keeping it more on the traditional side, of course, but it's your wedding day – you do what YOU two want!
A first look is when you & your partner actually see each other BEFORE the ceremony. It's when you choose to take a few private moments to reveal yourselves to each other away from the crowd and the craziness of the day before it even starts. Sometimes, couples will read their vows to each other during that time, or do other special things that they may have planned (or are surprising each other with). 
–
–
Really, it's a time before the ceremony where you get to be alone with each other (and your photographer/videographer, but they're just a fly on the wall) and share all your feelings in private. Or dance together. Or do whatever you feel like.
Buuut it can be hard to decide whether or not you want to do one, especially when you're JUST starting to plan the wedding!
SO: here are the things you'll want to take into consideration when making this decision!
–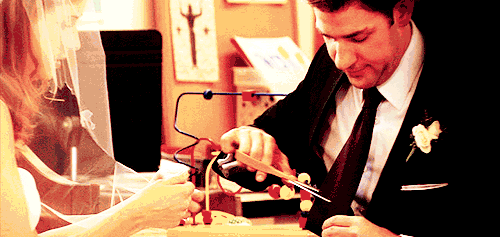 –
1. A solution to an often stressful part of your wedding: family photos
–
The idea of doing family photos at your wedding is often a source of stress for many couples. You usually don't want family photos to take a long time because they take away from your day of celebration, ESPECIALLY if they're done after the ceremony.
By this time, everybody is getting a little tired and veeery hungry. Including you two. You just got freaking MARRIED, and now you have to gather all your family members together. You've gotta make sure none of them go missing before their photo is taken (trust me, that happens more than you'd think).
One great thing about doing a first look is that it means you can get through your family & wedding party photos BEFORE the ceremony, since you two will already have seen each other! This leaves way more time after your ceremony to relax, have fun, and celebrate, which is why it's a big thing to think about. 
–
–
---
–
2. Private wedding vows
–
If you're somebody who doesn't like speaking in front of crowds, OR you'd just rather say your mushy-gushy vows in private, a first look is a perfect time for that! If you do a first look, you can absolutely still say your vows during your ceremony, but it gives you the option to say them to each other in a more quiet, intimate space.
–
–
---
–
3. Extra breathing room in your wedding reception timeline
–
Even if you don't want to do your vows during your first look, it gives you PRIVATE TIME TOGETHER. Which is HUGE on your freaking wedding day. Often, the day goes by so fast and is so crazy that you barely even get time alone with your partner to take it all in.
Doing a first look gives you extra time to just be alone together; to dance, to cry, to give each other gifts, or just to be quiet for a few minutes. You can do literally whatever you want to do and get a break from all the craziness that's about to happen.
–
–
---
–
4. Double the time for your wedding photos
–
Doing a first look also gives you time to take extra portraits together, which is one of the most important parts of the day! Obviously the photos with your guests are extremely important, but this day is YOURS, and you want to make sure you have a ton of photos of just the two of you for you to look back on.
A first look also provides a wonderful safety net in case a worst-case scenario occurs, and we run out of time/light for portraits in the evening.
–
–
---
–
5. MORE time together
–
Overall, you just get more time together. Rather than only spending time together from the ceremony on, you can be together after you're both done getting ready, and then through the whole night!
–
–
---
–
–
SAMPLE DAY-OF TIMELINES
–
Here's are examples of what a wedding day could look like with a first look & 9 hours of coverage, versus without a first look!
–
Wedding day timeline with first look:
–
–
Wedding day timeline without first look:
–
–
---
–
–
---
–
And there you go! These are some of the biggest things that you should take into consideration when trying to decide whether or not you want to do a first look. And if you want to keep it traditional and only see each other at the ceremony, GO FOR IT!! Don't let this pressure you into feeling like you have to do a first look. What you do is up to YOU because it's your freaking wedding day—not your family's, not your friends', not mine! In the end, it's up to you two to decide what will make your day most special. Which it will be, no matter what, because it's your WEDDING DAY for goodness sake's!❤️
–
---
–
–
---
–