Trying to find the best places to elope in Hawaii? I've got you covered!
I FINALLY visited the beautiful island of Oahu for the first time in January, and it was life-changing. The island has some of the most gorgeous places you could ask for if you're getting married. I wanted to share my favorite spots that we shot at on our trip that would be BEAUTIFUL if you're looking to elope on the island, plus one extra location that holds the most beautiful weddings!
–
–
–
–
–
First up, we have Ho'omaluhia Botanical Gardens! This 400-acre garden is one of the most beautiful places I have EVER visited. We only walked through one tiny section of it for the session we were shooting, but there is more greenery than you can imagine.
–
–
BASICS
Guest capacity:

50

Permit necessary?:

Yes – must be submitted & approved through the city

Fees:

No fee for permit
–
RESTRICTIONS
Wheelchair access is limited
No confetti/rice/birdseed, catering, loud music, or smoking allowed
–
You get the lush green mountains of Oahu and might be lucky enough to get clouds and fog coming over them (if that's the mood you're going for!) like we did! It's the perfect location if you're wanting somewhere quiet, simple, peaceful, and absolutely stunning for your special day!
–
–
–
–
–
---
–
–
Hawaii Waterfall Elopement: Lulumahu Falls
–
–
Next, we have the beautiful Lulumahu Falls! his waterfall is for you if you want to do a little bit of hiking and adventuring to get to your perfect elopement spot!
–
–
–
BASICS
Hiking distance:

2.3 miles round trip (through mud, bamboo, & rocks)

Permit needed?:

Yes! The falls is technically on private property, so you must obtain a day permit to access it. Click here to get one!

Fees:

The permit you'll need only costs $2.50.

Restrooms:

None – be prepared for an outdoor adventure!
–
–
–
PACKING LIST
–
Sunscreen – you'll be mainly in the trees, but the sun will definitely shine through without you realizing!
Your elopement gear – you'll want to change into it once you near the falls, or else it'll get ruined quickly on the hike!
Swimsuits – end your celebration with a swim in the waterfall!
Bug spray – LOTS of it
Water bottles
Snacks – e.g. granola bars
Good hiking shoes – you'll be walking on wet/slippery rocks to get there, so be sure to wear shoes that have good traction & can get muddy!
Towels – unless it's hot out & you can dry off without a towel after a swim!
An extra change of clothes – just in case!
Toilet paper – if you're a girl & not a fan of drip drying
Deodorant
–
–
–
–
–
---
–
–
Best Spots for a Hawaii Beach Wedding
–
–
There are countless beaches in Hawaii, so how do you decide which one is best for your wedding? Here are some of my personal favorites!
–
–
–
BASICS
–
Scenery:

Ocean, mountains, sand, rocks, & trees – everything you could ask for!

Lighting:

This beach looks STUNNING at golden hour, but will still look magical if you end up with clouds or rain!

Safety:

Make sure you're careful when walking on the rocks and in the tidepools.

Safety part 2:

Make sure you also don't leave any valuables in your car while you're out at the beach!
–
–
PACKING LIST
–
Water shoes – if you want to walk in the tide pools & on the rocks extra safely
Water bottles
Snacks
Swimsuits – take a swim to end your celebration!
Towels
A change of clothes
Your elopement gear
Sandals
Bug spray – especially if you decide to take photos in the grassy area!
–
–
–
–
–
–
–
Similar to Mākua Beach, Kahana Bay is yet another beach with stunning views of Oahu's mountains, and also provides spots with green trees, bushes, and beautiful sand. Our sunrise shoot at the bay gave us the most stunning, soft light coming over the mountains, and the water was a perfect temperature to have our couple go swimming in!
End your elopement day with a swim or a trash-the-dress session in the blue waters, and have a picnic on the beach or in the areas of green trees!
–
–
PACKING LIST
–
Swimsuits
Towels
Change of clothes
Your elopement gear
Sunscreen
Sandals
Water bottles
Snacks
–
–
–
–
–
–
If you're somebody who looooves some good clouds & moodiness like me, and don't want a ton of sunshine during your elopement, hit up a beach in Waimanalo, on the southern part of Oahu!
It's on the opposite side of the mountains as Kahana Bay, and is more likely to give you less bright sunlight & some more clouds at sunset. While shooting at a beach in Waimanalo, we got a stunning view of Oahu's mountains, blue waters, and a cotton candy sky as the sun went down!
–
–
–
–
---
–
–
–
–
Finally,Kualoa Ranch is of the most beautiful places on the island that I've ever seen weddings/elopements take place at! A lot of the filming for Jurassic Park took place at this ranch, making it one of the coolest places on the island for your big day. The ranch offers all kinds of wedding packages at different locations on the ranch, and is a place you NEED TO look into if you're getting married on Oahu!
–
Most popular garden: Paliku Gardens

BASICS
–
Guest capacity:

150

Restrooms?:

Yes!

Cost:

$3,895 on weekends; $3,295 on weekdays

Parking:

Free parking is available!
–
–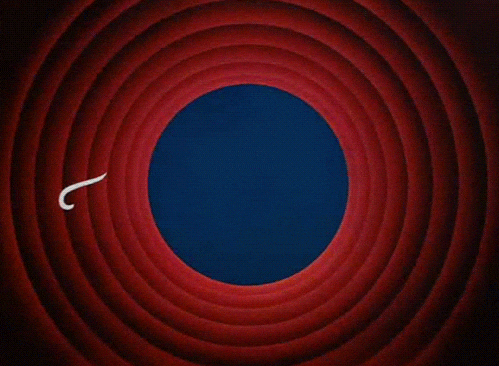 –
–
Aaand there you have it! These are some of the best places to elope in Hawaii. If you're eloping or getting married in Hawaii and want an awesome adventure buddy + bomb-ass wedding/elopement photography experience, shoot me an inquiry today!? I'm giving all Hawaii couples MAAAAJOR discounts on my packages + travel fees, and I'm soooo ready to hang + create magic with ya!!??☀️