If you're in the middle of planning your wedding, you've probably wondered this at least once during the vendor-hiring process: "Why are wedding photographers so dang expensive?!" Sticker shock at its best, right???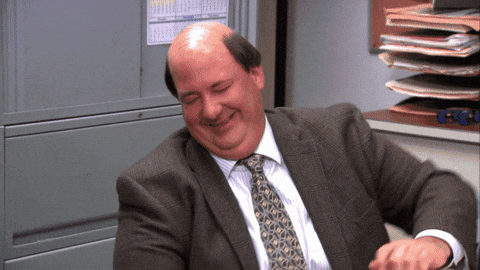 I know that if you're not a photographer yourself, it's hard to understand why wedding photographers price what they do. After all, it honestly just seems like they show up and click their shutter for a few hours. BUT, if you're brave enough to ask your community or even your photographer, some people tend to get defensive and make you feel a little dumb for not understanding. Which, in itself, is absolutely ridiculous. It's not your job to automatically understand everything when you're thrown into wedding planning – it's your VENDORS' jobs to make sure you know what you're paying for & why you're paying it!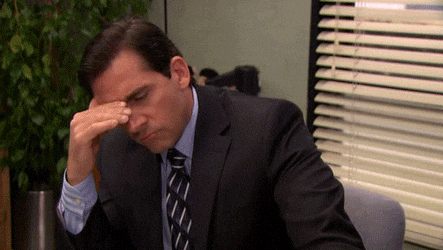 So today, I'm here to give you a transparent look into HOW I, as a wedding photographer, calculate my pricing, so that you can really understand the reasoning behind that big price tag!?
The biggest things I take into consideration:
Business expenses.

I called this a "transparent look" for a reason. Last year, my first full year of business? I made $33,000 in income, and I had $29,000 in business expenses. That's a profit of around $4,000 for an entire year of working my butt off to build up my business, spend the majority of my time bettering myself as a business owner, set up countless free shoots to build my portfolio + make connections, and shoot with my booked clients.

Here are some examples of my business expenses to give you a clear idea of what my business income was spent on in 2019!:

Gear:

I invested $7,000 into cameras & lenses, as well as an additional $500 or so into renting more cameras + lenses to make sure I have the best equipment for your day!

Marketing:

I invested $5,000 into my full branding + website re-haul, and $2,500 more on business cards, more marketing materials, and advertising.

Education:

I invested nearly $5,000 into education including a workshop, online courses, and a mentorship.

Subscriptions:

I invested around $1,300 into monthly & yearly subscriptions that I need to run my business, including a client management system that holds all of my contracts, invoices, etc., my gallery delivery website, accounting services to keep track of my finances, an online education course that I pay for monthly, Dropbox, Adobe so I can hand-edit all of your photos, a blogging service that allows me to blog your beautiful galleries on my website, and my website + domain hosts. This year? I'll be paying a total of around $2,300 just in subscriptions like these.

Office expenses:

I spent $2,000 on office expenses such as SD cards, hard drives to protect all of my photos, additional gear, camera bags, and backup systems.

I currently have 5 4TB hard drives that I keep in separate places to back up every photo & protect them to the best of my ability, and each hard drive costs $120 minimum!
My camera has 2 slots for what are called SD & CF cards to ensure extra protection. My typical 128GB SD card costs $40, and 128GB CF card $105. I have about 30 cards total because I keep every session/wedding on their cards until they are delivered to you!

Legal + professional fees:

I spent $200 to renew my business license, another few hundred on taxes (since I did not make too much profit in my first year), and invested in a financial advisor for my business.

Client gifts:

One of my favorite things to do is give all of my clients gifts throughout their experience with me! Last year, I spent around $2,100 on client gifts alone. Which I LOVE doing. 😉

Out of pocket travel:

In order to get bookings in different locations that I want, it's necessary to pay for trips out of my pocket to get portfolio content + connections as a form of advertising, which added up to $1,600 of my total expenses last year.

Taxes.

20% of every dollar I make goes into my tax savings account. This includes state, federal, and sales tax that I have to be charging and paying for as a business owner in Washington state.

Time.

When I shoot a wedding, the 8 hours of coverage is barely a fraction of the time that I actually spend on it! When calculating my pricing, I need to take into account the time that I spend on:

Communicating back & forth up until your wedding
Meetings with you before or after booking
Creating your timeline with you
Traveling to your venue if I need to do a walkthrough
Putting together a wedding welcome guide for my couples & updating it often
Curating gifts for my couples
Shooting + traveling to + editing your engagement session, which is free in both of my 8-hour packages. The price of my typical engagement session is NOT factored into the package price, because I truly love doing them and want to give up that time of mine to get to know you better before your big day!
Traveling to & from your wedding + how much time the travel will take away from other things I could be doing, like spending time with my family, boyfriend, or working on other aspects of my business. Many moms who are photographers especially have to figure out how much their time is worth, when they could be with their little ones + helping out their families, and have to factor in things such as childcare, as well!
Shooting your actual wedding (woohoo!)
Backing up photos + editing sneak peeks the night of your wedding
Editing your gallery of 600+ images + uploading, backing up 5 times, & delivering it to you!
So when you see my hourly rate of $375, know that that does not mean I am profiting $375 per hour of your wedding day!? There is a TON that goes into it!
Experience.

As I invest into more education, learn more about how to better serve you as my couples, and shoot more & more sessions/weddings, I have to calculate that into my pricing. I'm constantly learning how to make your experience better, and with that added experience on my part comes a higher value that you get having me as your wedding photographer!
And that is the majority of it! I could go into a ton more detail, but I hope that's enough to really help you understand how I go about figuring out my pricing. I know that it's often helpful to couples when they understand why a vendor charges what they do, and to know that they're (hopefully!) not just pulling it out of thin air. If you have any questions, feel free to drop them below, or ASK YOUR PHOTOGRAPHER! They should be more than happy to be open with you about how they price their services. YOU are the ones dropping the $$ on us, so you deserve to know what you're spending it on.?