You don't need me to tell you wedding planning is hard. You know it first hand.? That's why I've asked my wonderful IG followers & some friends who are married, to share their best wedding advice to help YOU out! Read through these brides' tips and TAKE NOTES! These gals have done it all before and know the struggle, so they know what they're talking about!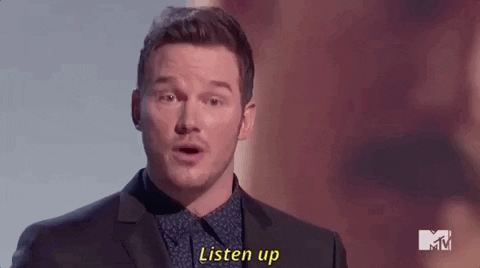 "Pick one or two things you want to splurge on for your wedding and budget everything else around that. My husband and I chose to prioritize photo/video since you will have it forever to watch and look at, as well as food because we honestly just love food. The rest we spent less money on as it wasn't as important to us.
Also, on your wedding day, everything gets super crazy, so make sure you take 10-15 minutes between the ceremony and reception to hang out, relax and spend a little time just the two of you." –Mikayla Jagelski
"The best advice I can give any bride is to make the day about you and your significant other. Don't conform to what your family or friends want; make your day about you and your love. Also, DO NOT SKIMP OUT ON A PHOTOGRAPHER!!!! That is the number one thing people regret skimping out on and it's so true. Maybe you'll have to get a different venue, or change the food up a little to fit your budget, but a good photographer is ALWAYS worth it!!!
One more thing ? Because of your budget you may have to compromise on your dream, don't let that get ya down. I did not have my dream venue, or my dream food choice, or my dream time for the ceremony, or even dancing. But my family came together and made it the best day. There was literally nothing I would have changed about my wedding, it was absolutely perfect. We had a lot of our friends do stuff for us and we ended up with our entire wedding costing us under $5000 and that was with a $2500 photographer. That's the best advice I have ?"" –Lexi Cornella
"I got a designated wedding planning notebook! It had EVERYTHING in it, and I'm so glad I went that route because it helped me to stay so organized with tons of checklists and appointments and schedules! And definitely ACCEPT people's help!! Doing it all on your own because you have this perfect vision in your head will only make things more stressful." –Savannah Totten
"HIRE A DAY OF COORDINATOR." –Emilee Miller
"DELEGATE THEM TASKS!!! Delegate tasks to your mom, maid of honor, people you trust!" –Samantha Burke
"I made a sticky note for each month counting down the wedding with each task I needed to get done that month. So April, which was two months out, had things like 'finalize groomsmen clothes, order cake topper, book rental car for honeymoon etc.' and it was so much nicer than having one giant to-do list! Also, make sure you assign a bridesmaid or someone to grab all your belongings from your getting ready space and put them an overnight bag! I didn't think of this and my bridesmaid had to drop by my house later that night with my car keys and Birkenstock's ? ?" –Kirsten Grace
"Ask your chosen vendors for their recommendations with anything you are uncertain about or that you still need to make choices on—they have a wealth of knowledge. Make sure you keep any crazy weather that could happen, in mind for venues and your overall plan (we had to make do when it poured all day on our wedding). Make sure your wedding dress fits perfectly; I can't overstate enough how important it is to try it on multiple times. Most importantly, breathe. The process is not fun if you can't stop stressing about it. Try to relax and enjoy planning your day with the love of your life!"
–Megan Loe
"For some reason, a ton of vendors think you need to have your entire wedding planned 18 months in advance and will make you feel like you're so behind in planning if you are trying to plan 6-8 months before the big day. It will feel like everyone is already booked out and there are no options left, but there are SO MANY new talented vendors and beautiful new venues that are just getting started in the wedding industry and have plenty of open spaces! You might not see them on your initial Google search, but Instagram is a great tool to find those hidden gems! They are usually much more reasonable in price and are so much more willing to work with your needs because you are not just another number or price tag to them!" –Emily Jones
"Don't do things based on what other people want! Don't get me wrong, opinions are not a bad thing, but don't let other people run YOUR wedding day the way THEY want. Do what makes you happy. It was the best decision my husband and I made!" –Madi Richardson
"Sam's club flowers!!! I knew I wanted a huge bouquet but didn't want to pay florist prices! It was SO much fun to put our bouquets together with my maids the night before the wedding! **will say that it wouldn't have been as feasible if we weren't all staying in the same Airbnb!" –Anna Johns
I hope those were helpful! Now go get 'em!