Ya know, I genuinely don't know how I'd run a business in the 18th century, without the internet. Because the internet is literally how I keep track of everything and am able to manage my business from an operational, logistical standpoint. I don't think I could keep track of it all even in a notebook or on pieces of paper.

But you don't need me to tell you how hard it is to run a business. Or how important it is to make use of the resources that are available to you through the internet. You're a business owner. You know that already. SO instead, I'm going to show you some of my FAVORITE programs/resources that have made my life a hell of a lot easier, and that have crazily leveled up my client experience. And, of course, give ya discounts at the end. 😉 Ya ready?!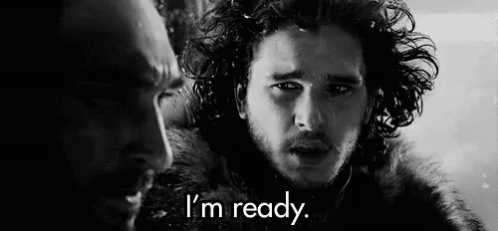 I already wrote a whole blog post JUST on this one resource. That's how important it is to my biz. Check it out here!
One of my favorite things to do for my clients is GIVE THEM GIFTS!! Gifts are one of my top love languages, and they're such an easy thing to give to completely make somebody's day + show your appreciation for them. They've completely upleveled the experience I'm able to provide my clients with. And BoxFox makes it SO easy for me to do this! Here's how it works + a video!
Pick a box color.
Pick a bunch of cute items to give to your client – think about what they've told you they like! E.g. if they love coffee, include items related to coffee! The more items you add, the bigger the box size will get in order to fit everything.
Pick a card + write a message. The BoxFox people will hand-write your card to make it more personal, which I LOVE!
Ship it directly to your client. Boom. Gift completed!
This program is a LIFESAVER. Last year when I was filing my first tax return, it took me SO LONG because I hadn't really organized my finances. So I decided to get QuickBooks because I didn't want to go through that again. Here's an overview of it's features:
Reports:

Reports to help you look at your overall profit & loss, income, expenses, open invoices, mileage, & estimated tax for a certain time range

Transactions:

This is where you connect your bank account(s) and organize EVERYTHING. QuickBooks will record every transaction you've made, and you get to categorize it as business or personal, and then as income or an expense. For every expense, you can categorize it so that when tax time comes, everything's already organized! You can categorize it into categories like travel expenses, technology, software, etc. And RECEIPTS! For each transaction, you can upload a photo of a receipt so that you literally have everything all in one place! I personally keep a folder in my inbox of any purchase receipts I get + a physical folder in my desk for paper receipts, and for every expense, I'll screenshot the receipt if it's online and upload it, OR if it's a paper receipt, I can just take a snapshot of it on the QB mobile app, and it'll find the right transaction & upload it straight to that expense for me!

Miles:

If you have the QB app on your phone, it tracks your mileage, and you're able to categorize your drives so that you can deduct them on your taxes!

Taxes:

QuickBooks will tell you when you need to pay your taxes, give you overall tax payment estimates, and give you estimated deductions for each category of your expenses! It's also connected to TurboTax, so if you have TurboTax, everything will already be linked up by the time tax season rolls around!

Invoices:

You can also send invoices to clients through QuickBooks and receive payments through it!

Mobile App:

The mobile app has EVERYTHING so you can keep track of your finances on the go. It's amazing and keeps me so so organized.
Moo is what I use to print all my business cards, stationary, mailing labels, etc.! As soon as I got my new branding done, I ordered business cards, thank-you cards, and regular postcards with my new logos, to send to clients, and they're my FAVORITE THINGS EVER. I chose a velvety texture for the cards and I literally just want to hold them in my fingers 24/7 (I don't care if that's weird)?The thing I love about Moo is that you're able to add multiple different designs to your business card (up to 50!) at NO additional cost. So, my business cards all have the same back (with my contact info, website, etc.), but the fronts all have different photos I've taken! I love that I have a variety and people can choose what they want when I give them a business card. And the prices are SUUUPER good for bulk orders!
This is where I ordered all of my stickers from when my new logos were finished! I looked at multiple sticker websites, but this one was the easiest and I'm SO happy I chose it. There are a TON of options to choose from when making your stickers (material, transparency, shape, etc.), and StickerMule sends you a proof of your design once you've made an order, but before it's shipped, to make sure it looks how you want it to! The stickers are SO thick and durable and I love love mine to death. I give them to my clients along with a thank-you card (from Moo!) after sessions/weddings, and they love them!
For all of you who want to get better at email marketing, FloDesk is for you!! I haven't gotten my mailing list QUITE set up yet, because I'm working on a bunch of other stuff first, BUT I've started getting it all organized through FloDesk and it is amaaaaazing. The creative freedom you have with your emails, pop-up forms, etc. is INCREDIBLE. It's super sleek and the emails just look clean and modern compared to templates from other providers, and it's super easy to use. HIGHLY recommend FloDesk for creating beautiful emails + forms to kill it with your email marketing!
Pixieset is the gallery sharing website I use to deliver photos to my clients! And I LOVE it! I can upload my photos to galleries quickly, customize the design and privacy/download rules, and deliver the photos in a beauuuutiful gallery that makes it easy for my clients to download! It's super user-friendly (for both you and your client!), and you can also set up a store within your account to sell prints/products! Clients are able to easily make orders through their galleries, you choose the lab you want to fulfill the orders (I personally LOVE Miller's!), and bam, you don't have to do anything when they want to purchase products! You can also now create a portfolio website through Pixieset, as well as customize mobile apps for your clients to make their galleries extra special and shareable. And it's super easy to customize your branding + add your watermark to images when uploading them, if that's something ya do!
OKOK now for the part that you probably really came to this post for. . . DISCOUNTS!! Because we all love saving money & investing in resources that'll save us so much time + $$ in the future.
$200 off Honeybook
$10 off BoxFox
50% off QB Self-Employed
25% off Moo
$10 off StickerMule
50% off FloDesk
Bonus 250MB storage in Pixieset

And that's it! I hope that this was helpful and that you choose to INVEST in these resources that will save you tons of time + $$, and help make your client experience INCREDIBLE. Feel free to drop a comment below or shoot me a message if you have any questions about these programs, as I'm always here to help! Now go make use of these and be the badass biz owner ya are!