We're all aware of what's going on in the world right now, so I won't get into that too much. COVID-19 has altered the plans of pretty much everybody everywhere in recent weeks, especially the last few days, which is a WILD THING, y'all. How often can we say that one thing is affecting basically every single person in the world at the same time?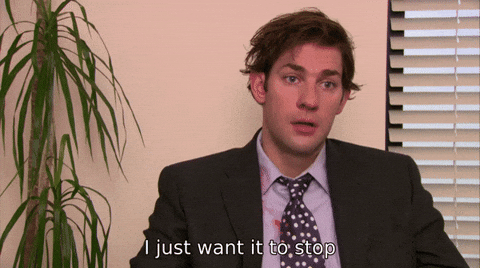 For many of us, it's a time of stress. Financial, mostly. We have vacation plans that we made last year that are being changed. Conferences or events we bought tickets to that are being rescheduled or cancelled. Flights or AirBnb reservations that need to be changed. Jobs that are on thin ice, especially for those with small businesses. And the one industry that is taking a MASSIVE hit right now, that you came on here to read about: the wedding industry.

I'm by no means a health professional. Or a legal one, for that matter. I solely wanted to write this post in an attempt to outline options that couples have if your wedding may be impacted by COVID-19, and to try to bring to light the different perspectives of everybody who's being impacted in the wedding industry right now, both couples AND vendors. Because EVERYBODY is feeling like this just about now: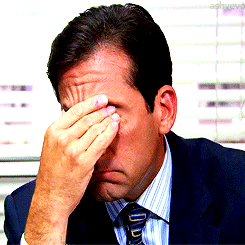 Here are the basics.
From a business-owner, self-employed, perspective: All of this is scary as shit. We're losing future bookings because people are scared of how far ahead the COVID-19 will affect plans. We're also losing money on CURRENT bookings due to potentially having to return payments for cancelled weddings. I'm pretty blessed right now to not have many weddings in the coming 2-3 months, but I know other photographers who have 10-15 weddings in the next few months and are losing money left and right. We are also heartbroken for the couples who are stressed and having to completely change the plans they've been working on for months on end.

From a bride or groom, soon-to-be-married perspective: All of this is ALSO scary as shit. You've been planning your wedding for months. You've booked vendors, picked your dream venue, made travel plans, and prepared yourselves emotionally for your big day. You're worried about your guests not being able to make it – your grandparents that you wanted so badly to be at your big day, your friends who were supposed to be a part of your wedding party, and everyone else. Your job may be on the line, or you may be being forced to take a leave without pay. You've already put down retainers on your vendors, and possibly even paid in full if your wedding is in the next month or so. You're scared of losing that money, and you don't want to have to reschedule something you've literally poured your heart, soul, and finances into.
Notice the similarities between the two perspectives:
This is all scary as shit for EVERYBODY.

Not just you, not just me. No matter what job you have or where you live. Even if you live somewhere that's not being affected too much, you're scared of the unknown future and how your town/city could shut down within a day or two.

Couples planning their weddings are heartbroken, and so are their vendors.

If you've hired amazing vendors for your wedding that you adore and who are talented professionals, who care not only about the money from your wedding, but about YOU, they should be heartbroken for you right now, too. I know I am for my couples and every engaged couple out there.
My point with this: the only thing we can do is all come together. We all need to be open to a change of plans and accept that that's going to happen. We need to be open to compromising and accepting what's going on around us. Yes, we do need to allow ourselves to feel the sadness, frustration, and stress that's come with the COVID-19 situation. Because it really is a shitty situation. It's also almost completely out of our control. Plan A? That's probably out the window now. So instead of wallowing in it, we all need to work together to find solutions and move on to Plan B.
Because EVEN JIM & PAM had to move on to Plan B. When their Plan A went awry, they let themselves feel the sadness and stress, but moved onto the next best thing. And honestly? It turned out even BETTER than Plan A. Let's make the same happen for you.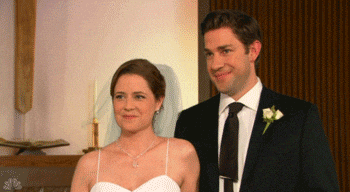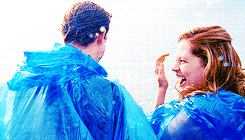 That said, I wanted to outline a few options that you engaged couples have as of now, and what steps to be taking if your wedding plans are on the line, or have the potential to be affected in the near future.
If your wedding is in the next 8 weeks,

contact your venue and make sure they are not cancelling upcoming events, or find out if they are planning to in the coming weeks.

If your vendors haven't contacted you already,

REACH OUT TO THEM. Let them know how you're feeling and what you're thinking. It's okay to let them know that you're scared & stressed!

Re-read your contracts:

find out what each of your vendors' rescheduling policy is, and find out from them if they are changing it at all due to the COVID-19 situation. As a wedding photographer, I've let all my couples know that I'm modifying my rescheduling policy for them, to allow them to reschedule within 12 months without any extra fees or new retainers.

Ask your vendors what their policy is for cancellation, as well.

If you for some reason are thinking about completely cancelling your wedding and not rescheduling it, you'll want to know what will come with that from each of your hired professionals. Figure out what losses you will have from non-refundable retainers you've put down for vendors, and make sure you're prepared for that financially.

If you're not sure what to do, your vendors are the ones who need to help you out.

They are the professionals and are also learning how to deal with this situation, and are the ones who need to be prepared to help YOU as their client.
Some options you have moving forward:
Cut down your guest list.

The CDC has recommended cancelling events of 50 or more people for the next 8 weeks. If your wedding is within that timeline or shortly after, in case that guideline (or further restrictions) are extended, consider simply cutting down your guest list. First, contact your family members & friends who may be of poor health or may not be able to attend because of travel restrictions. Let them know the situation, and that you're having to narrow down your guest list in order to make your wedding happen. People will understand. After your wedding, if you had close loved ones who weren't able to make it, consider buying an album or photo prints of your big day, from your photographer, to gift to them instead.

Elope.

This is your excuse to run off and elope. Maybe you wanted to do that originally, but your family/friends "disapproved." Or you were afraid of their judgement. NOW IS YOUR CHANCE, my friend! Nature doesn't have COVID-19. Contact your photographer/videographer and see if they're up for heading to the mountains, the ocean, the forest, wherever, and going on an adventure with you. Find an AirBnb near a place out in nature where you can get away from the public & have an intimate ceremony with just the two of you (and even a few friends/family members, if you want). And make sure you've got an officiant to marry you if you decide to elope! Take this chance to really focus on the reason behind your wedding: MARRYING THE LOVE OF YOUR LIFE. COVID-19 doesn't have to change that!

Side note: my car is ready for a road trip at any moment. Reach out to me if your photographer isn't able to change their plans and you need somebody to photograph you & your partner – I'm here for you and so ready to serve you!

Wait it out.

If your wedding is a little farther in the future, don't do anything drastic yet. Keep in touch with your vendors as updates about the virus are announced, and make a Plan B in case you end up needing it. But don't panic if there's nothing to panic about yet. Research, problem-solve, and prepare. That's all you can do!

Reschedule.

If worst comes to worst, reschedule. Like I mentioned before, find out what your vendors' rescheduling policies are, and reach out to all of them. Talk with your photographer and mutually decide on a new date that works for the both of you. They should send you a rescheduling contract to make sure everything is in place, and to supersede your original contract. If you have any questions, communicate with them and ask any questions you have. They are there for YOU, but you also need to be sure you understand their policies & why they're set in place.

If your photographer isn't able to photograph your new date, reach out to me and I'd absolutely love to help you out during this time. I've still got 2020 & 2021 dates available, and I am here for YOU during this stressful time.
All in all, take this time to spend with your loved ones. Do all the chores or projects you've been meaning to do. Find what makes you happy and do that instead of letting yourself wallow in stress or anxiety. That's all we can do right now. If you have any questions, concerns, or anything else, shoot me a message on Instagram @imdaniellejohnson or an email at danielle@daniellejohnsonphoto.com. I'm here for you always!